Drawstring elastic, 31mm wide with 5mm cord, Black elastic, (choice of cord colour), per metre
Drawstring elastic, 31mm wide with 5mm cord, Black elastic, (choice of cord colour), per metre
Drawstring elastic, 31mm wide with 5mm cord, Black elastic, (choice of cord colour), per metre
view details
SKU:
A wonderful elastic, fabulous for making jogging pants etc.
How to use (one way!):
Cut the elastic to the desired length stitch the two ends together.
This seam should sit at the centre back of your waistband.  Fold the elastic in half to determine the centre front position, and mark this, and the side positions with pins, to help you line up the elastic with the waistband (this is the same method you would use with any waistband).
Now the interesting bit!
At the centre front you need to cut the cord.  Do this by using sharp scissors to get in-between the threads that hold the cord.  Don't cut the threads.
next locate the cord again through the threads approx 2cm either side of the centre, and tease the cord through at these points.  This will give you a cord spaced 4cm at the centre front (alter to suit yourself).  Recreate this measurement on your waistband, installing two eyelets 4cm apart.  Do this before folding the waistband, as you want the eyelets on the outside front, so you can pull your cord edge through from the inside of the waistband through the eyelets.
Don't forget to use a little interfacing below the eyelets, else they may pull through your fabric.
Feed the cord ends through and pin your elastic in place in the waistband as normal.  When you sew the waistband ensure your stitching is only above and below the centre, where your cord is, so as not to trap it.  Don't pull the cord too far through the elastic until you have finished sewing the waistband (the cord will extend much longer than the elastic - its clever stuff!), else you risk catching it in your sewing.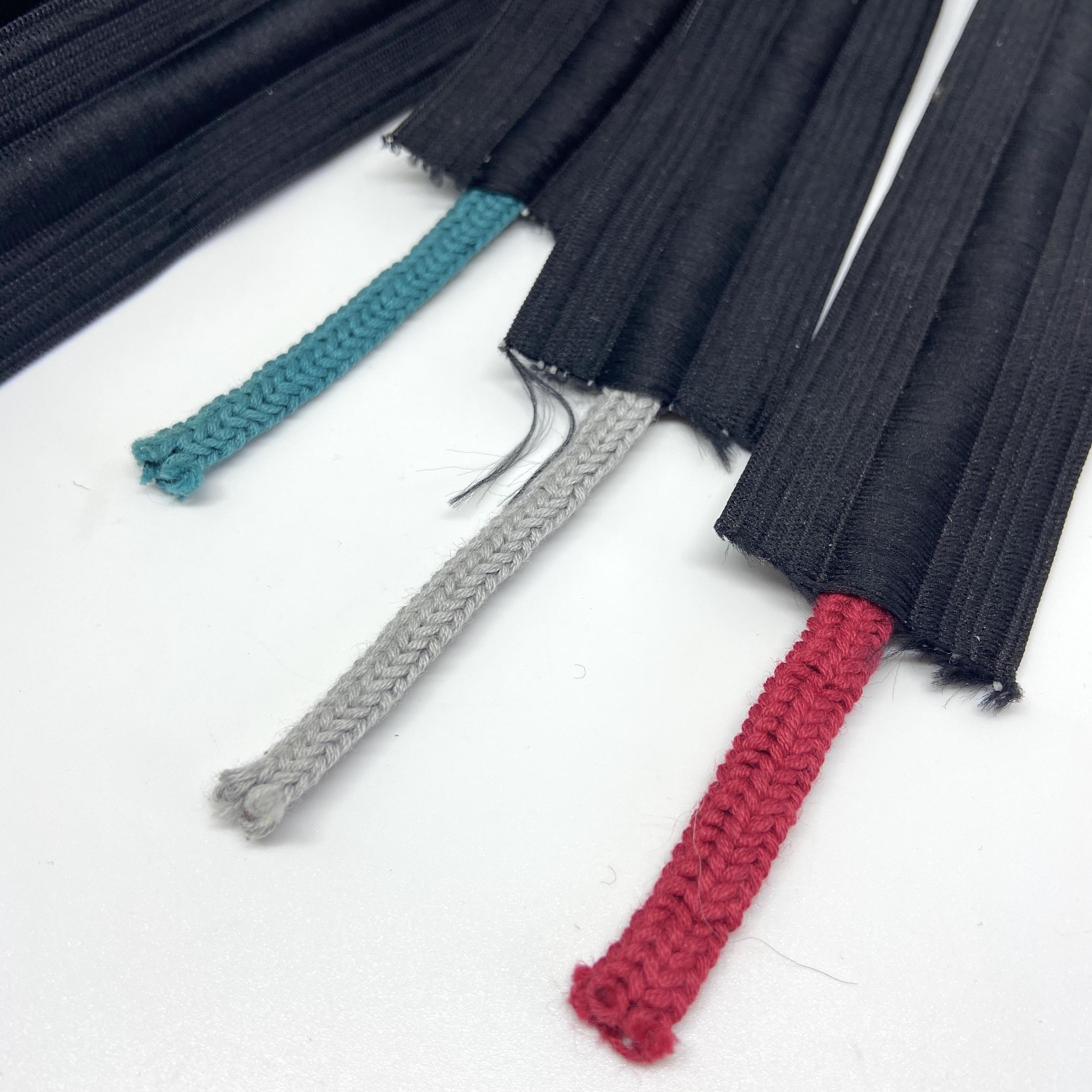 Share the love with your friend
Complete the form below and we'll email your friend about this product
You'll earn 0 reward points with this purchase.