Workroom Tools - Rouleau Maker & Loop turner (P611346), each
Workroom Tools - Rouleau Maker & Loop turner (P611346), each
view details
SKU: N2-M-W79141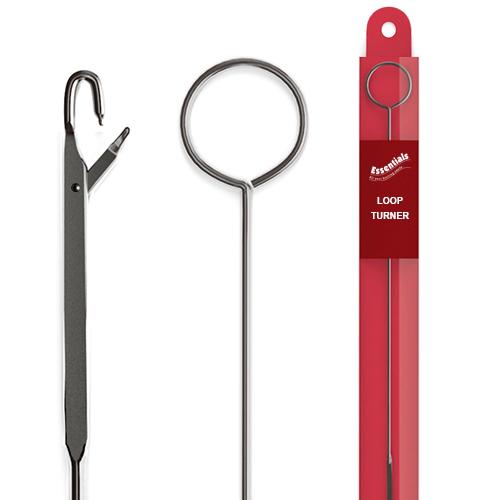 Approximately 26.5cm overall length, made of steel.
A useful item when ever you need to turn a strap or tube the right way round.
A long, thin length of wire with a loop at one end and a latch hook at the other. It is used for to make a decorative cord with the seam allowance on the inside, for example spaghetti straps, etc.
Instructions
Fold a strip of bias-cut fabric in half lengthways with right sides together.
Trim the remaining seam allowance to less than the width of the tube section.
Insert the hook end of the turner inside the full length of the tube.
With the latch open, hold the fabric at the top then hook it with the latch, making sure that the latch closes.
Gently pull the Loop Turner through the length of the fabric until it appears through the bottom of the tube.
You can now remove the hook and continue pulling gently by hand until the whole length has been turned to the right side.
If you want to fill with piping cord, sew the cord to one end leaving the other end open. Thread the latch down the tube, attach the latch and pull through (this requires a bit of practice).
sold each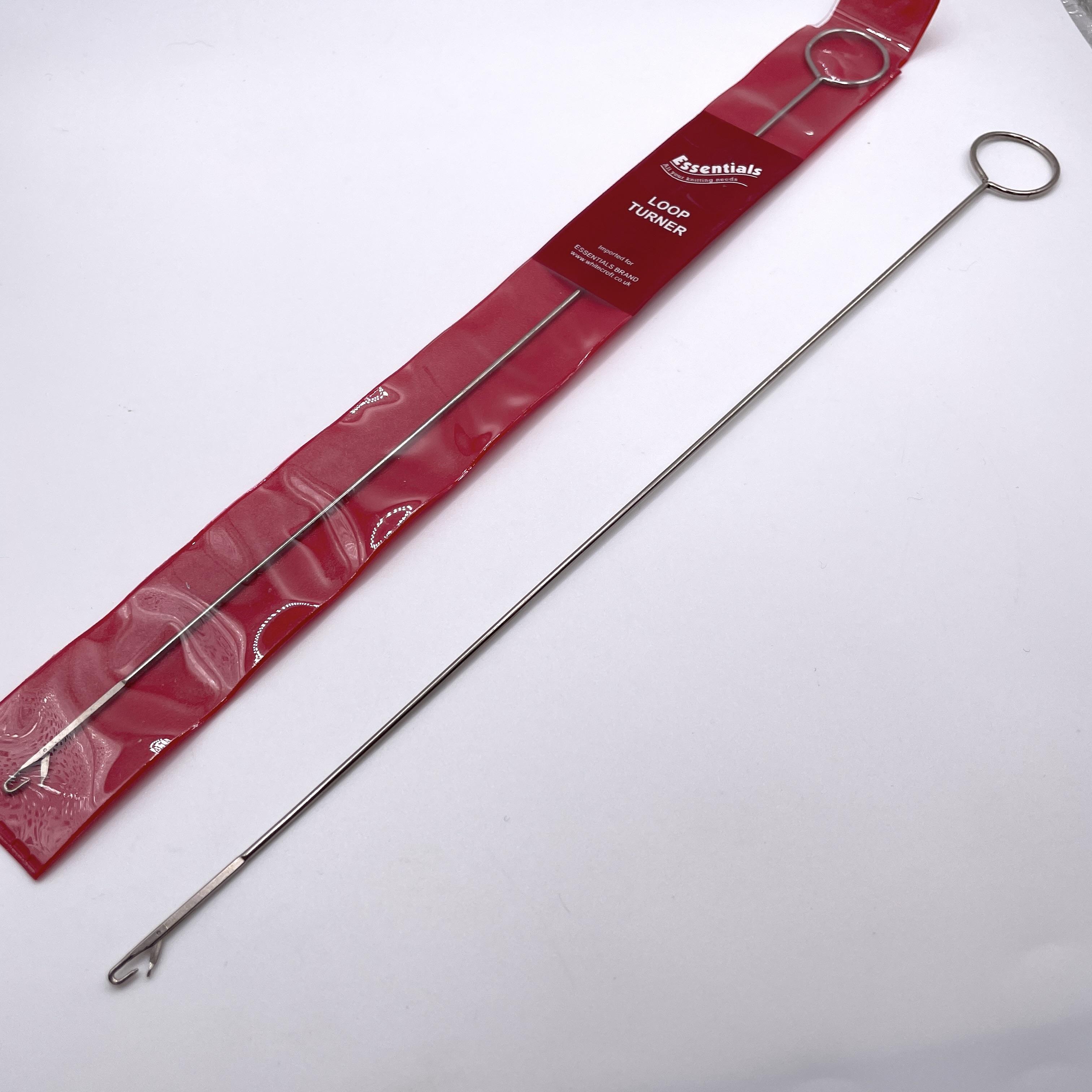 Share the love with your friend
Complete the form below and we'll email your friend about this product
You'll earn 0 reward points with this purchase.