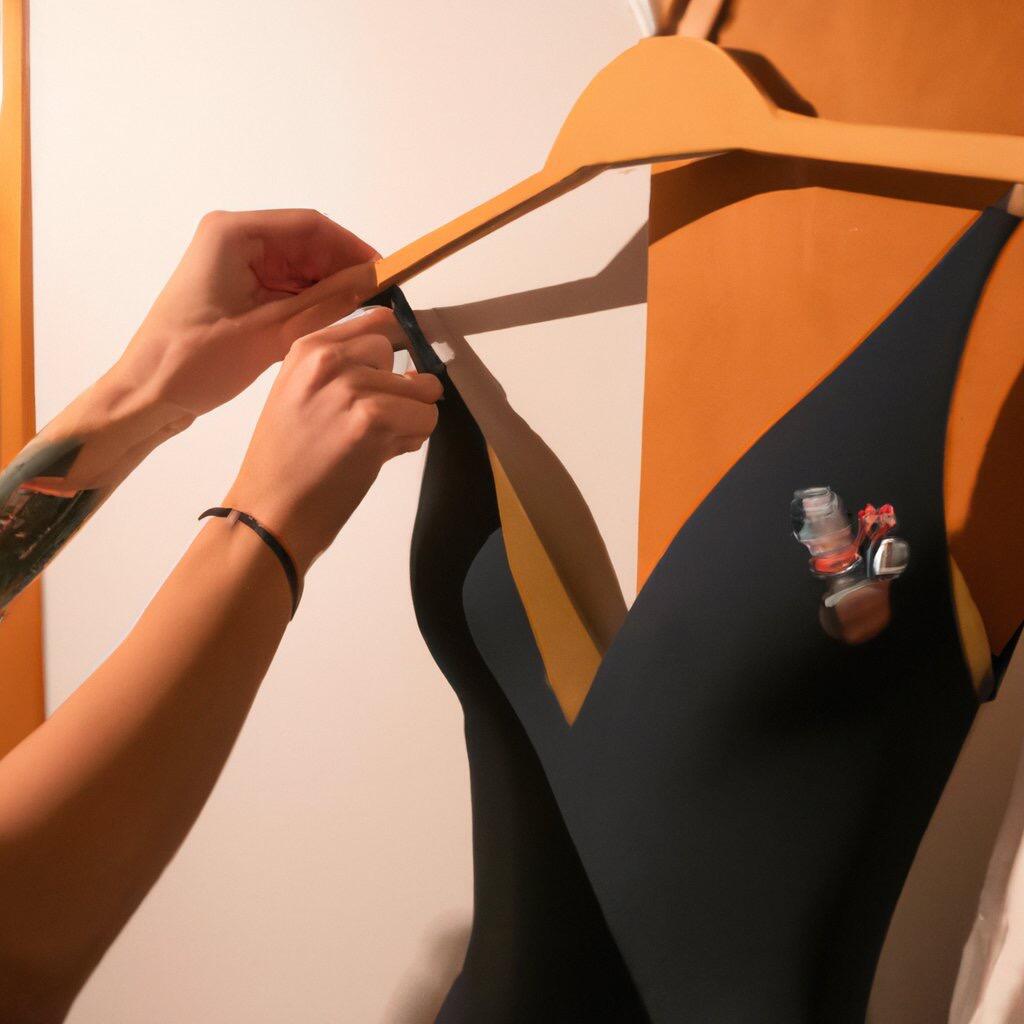 Take the Plunge, Make Your Own!
Are you ready to take the plunge and make your own swimwear? You are not alone. In the recent Sewing Bee Series 9, Episode 2, the contestants faced up to the challenge and attempted to make their own swimsuit. Although some contestants found the challenge a struggle, others excelled and were able to make a wearable bathing suit.
Making a swimsuit is not a complicated process for those with a basic knowledge of sewing. First, select your fabric. While the contestants had to use stretch fabric on their Sewing Bee challenge, there are many more options available. Lycra spandex or polyester is a good option for swimwear fabric, as it is lightweight, breathable and dries quickly. You can also opt for a more retro look, such as cotton blends.
Once you have a fabric chosen, it is essential to choose an appropriate pattern. This will depend on the style of swimsuit you would like, its purpose, the fabric you have chosen, and the occasion. Classic bikini patterns are easy to find and sew, as are tankini patterns. Alternatively, if you want to make a statement, choose a halter-style suit or something more daring.
When it comes to fitting your swimsuit, consider any alterations you may need to add and take accurate measurements. Use a measuring tape to get the exact length and width from your chosen pattern and make sure that your seams, hems, and shoulder straps are secure. If necessary, reinforce any areas of the suit with interfacing or binding to ensure the suit is extra sturdy.
The episode highlighted the importance of adding a pop of colour to give the swimsuit a unique personality. Here again, there is room for creativity as you can choose some bright ribbon, add some trim or sparkly beads. Whatever you choose, it will be the perfect touch to make your swimsuit stand out from the crowd.
When sourcing materials for a swimwear project, it's important to keep in mind whether these pieces of clothing will be used in water, and therefore suited to the purpose, if you intend to only wear them on the beach or around the pool, you have even more choices! A variety of synthetic materials are recommended, such as nylon, elastane, and spandex. It's important to also think about the specific shape and type of swimsuit being made prior to material sourcing to ensure the material is suitable for the desired garment.
Finding the right pattern for the swimsuit is another important factor. Using a pattern that's specifically designed for water wear can help to create the desired look and fit for the garment. It should be fitted enough to stay in place, but have enough looseness to flatter different body types. Once selecting a pattern, it's important to follow the instructions to construct the garment accurately.
We have lots of wonderful swimwear patterns on the website, so you are sure to find one to get you started on your new adventures!
Making a swimsuit isn't difficult, and now that you have the basics covered, you can easily take the plunge to make your own. So don't be shy!