GREY MARL/BLACK - 220gsm Stretch Fabric - Bralette/Bikini/Sports/Bra Top etc (e.g, Porcelynne Jackie Sports Bra) - per kit
GREY MARL/BLACK - 220gsm Stretch Fabric - Bralette/Bikini/Sports/Bra Top etc (e.g, Porcelynne Jackie Sports Bra) - per kit
GREY MARL/BLACK - 220gsm Stretch Fabric - Bralette/Bikini/Sports/Bra Top etc (e.g, Porcelynne Jackie Sports Bra) - per kit
view details
SKU: MC3B-PJ-GB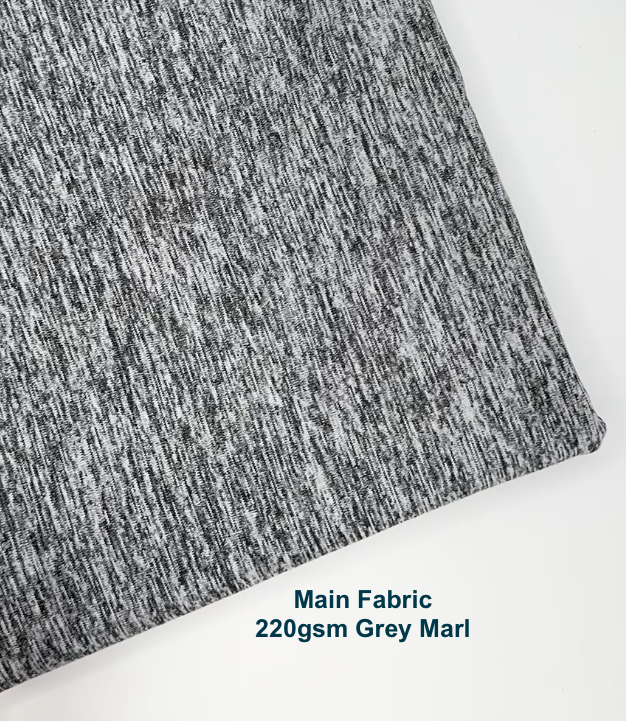 This kit has been created with the 'Jackie' sports pattern in mind.  The contents are more generous than many other kits, including extra fabric and full length of bra strap. These are all professional grade fabrics and elastics as used in the fashion There should be sufficient fabrics to make the largest size of Jackie pattern, but the contents are fully listed below to help you, should you decide to use a different pattern.
The pattern can be downloaded Porcelynne.com or the link below
The optional hook and eye tape in this kit is different to the usual hook and eye, and not quite as suggested by the pattern.  It is 25mm spaced, the pattern calls for 50mm spacing.  If you are a purist and want an exact replica, unpick alternate hooks and eyes, and the entire first column of eyes, and re-stich where you have unpicked.  It is white, but it is not visible when fastened
The elastic in this kit is a branded one, but it will be concealed in the fabric so the branding will not be seen.
220gsm Grey Marl Fabric (D137310255) 85cm x 60cm
160ggsm 3d Sports Mesh 70cm x 60cm
110gsm EJ11820 Stretch Fabric. (80% Polyamide 19% Elastane 70cm x 50cm
Iron on interfacing 25cm x 25cm
Cut & Sew Foam 12cm x 35cm
3.6m of 6mm wide 633 bra plush elastic
1m of 18mm wide 687 bra Strap elastic
18mm bra fitting – 2 x rings, 2 x slides
20mm fittings – 2 x rings
1.8m of 35mm wide 'branded' elastic
1 x 20cm (8 inch) open end Separating Zipper
30cm of orthopaedic grade hook & eye tape (white)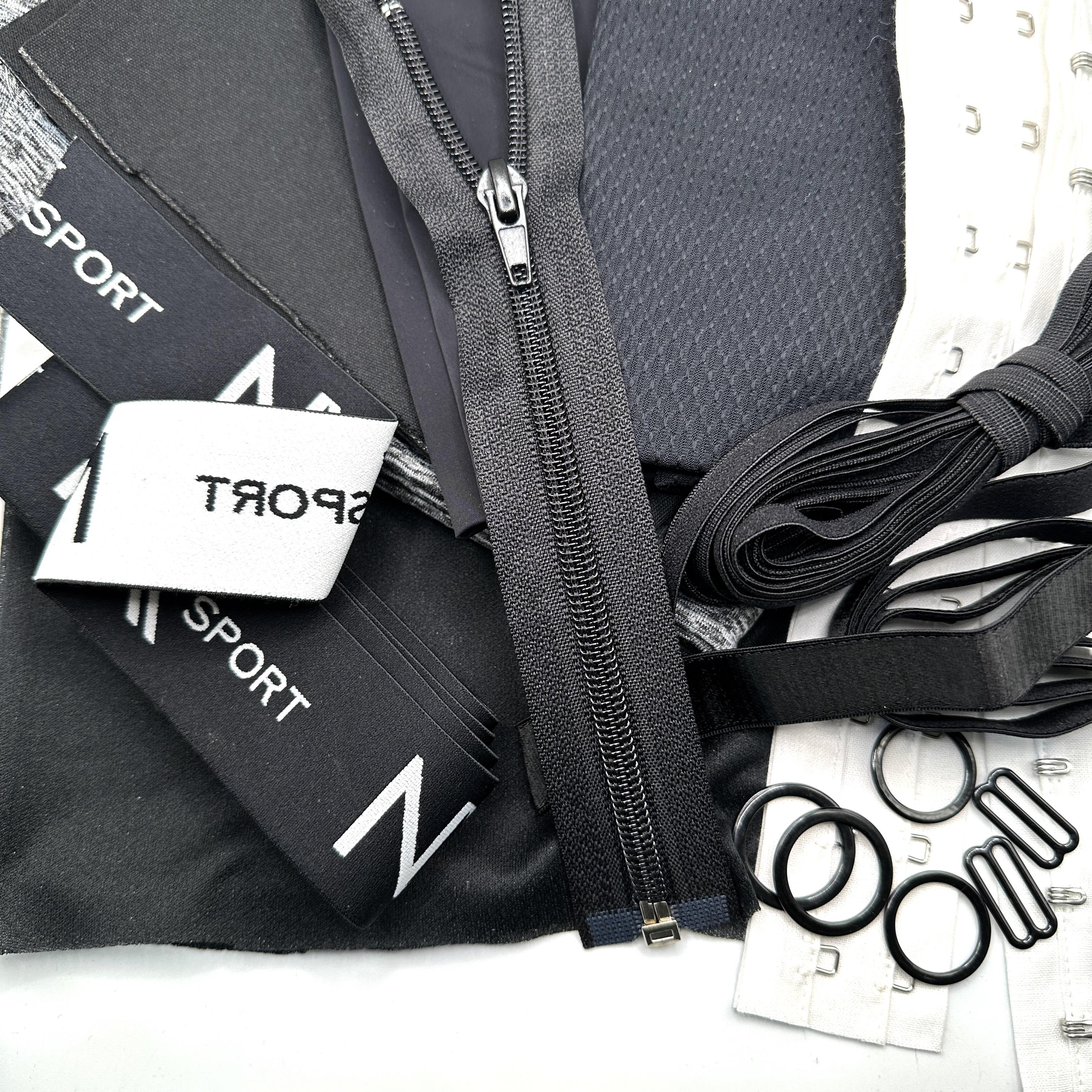 Share the love with your friend
Complete the form below and we'll email your friend about this product
You'll earn 0 reward points with this purchase.