Fusible Iron-on Elastic - Bondable/adhesive - DOUBLE SIDED (RT3919) - BLACK - Size Options
Fusible Iron-on Elastic - Bondable/adhesive - DOUBLE SIDED (RT3919) - BLACK - Size Options
Fusible Iron-on Elastic - Bondable/adhesive - DOUBLE SIDED (RT3919) - BLACK - Size Options
view details
SKU:
Double sided adhesive elastic
This is a specialist elastic, used in the manufacturing industry.  I have had great success ironing this on to stretch fabrics, but test your fabrics before using on your intended finished garment.  In the industry they would use very specific pressure and heat. In the industry, they even use this to join seams by overlapping one over the other, creating an almost seamless look.  Personally, I'm not sure I would trust my ironing sufficiently to do this to a pair of yoga pants!
I used the number 2 setting, and laid my elastic with the paper side upwards. Both sides of this elastic are fusible, so don't peel off the paper just yet! 
Place this right against the edge of your garment, on the inside (wrong side), with the paper side uppermost (you will be ironing on to the paper).  Iron in place, then remove the backing paper and fold your edge over to sandwich the elastic in the middle.  Now iron well to seal.  You can, of course, sew it now if you want, and its not going to move.  I didn't use steam.  
I found by ironing it swiftly and lightly in place at first, quickly removing the backing while it was still warm and then folding it over before giving it a really good iron I got a tremendous strong hem. Because I put the elastic right on the edge, there was no flappy bit to get caught and pull it undone.  Very good for the no-VPL look!
An alternative use is to use it to 'hold' overlap seams together while you sew, or other applications where you want to 'stick two items together. 
Take a look at our you tube video  - link below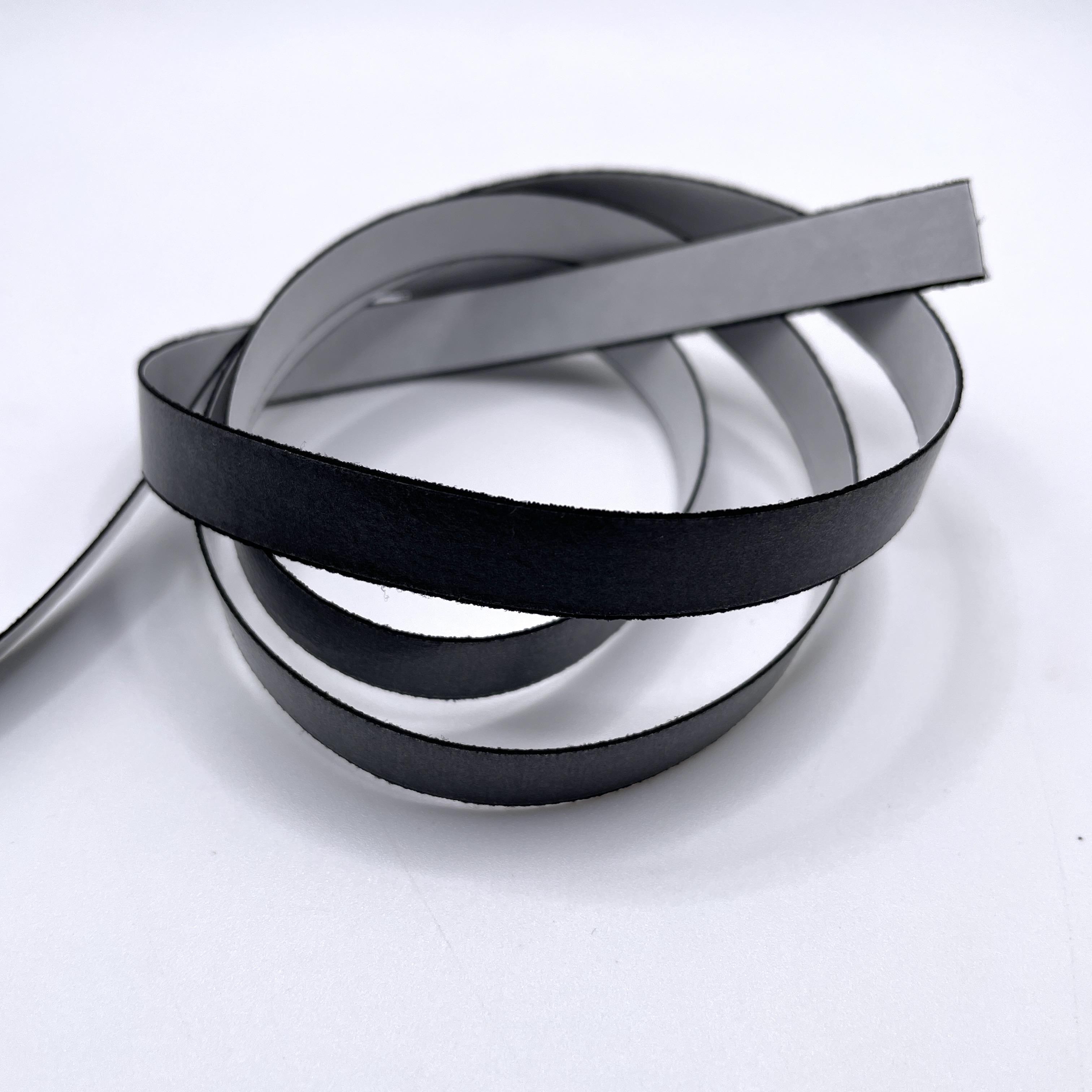 Share the love with your friend
Complete the form below and we'll email your friend about this product
You'll earn 0 reward points with this purchase.